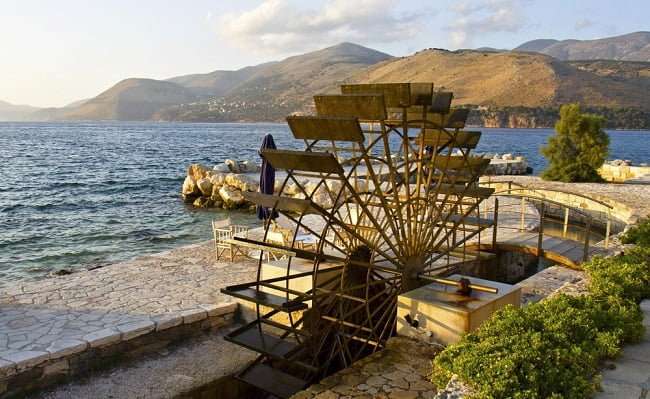 On Kefalonia island, there is a place that one should not miss visiting.
This is one of the world's most astonishing geological phenomena for which there have been many discussions.
Katavothres is not difficult to reach, as it takes only 3 kilometers from Argostoli long the Fanari road.
The seawater rushes in through some cracks in the rocks on the shore and vanishes underground.