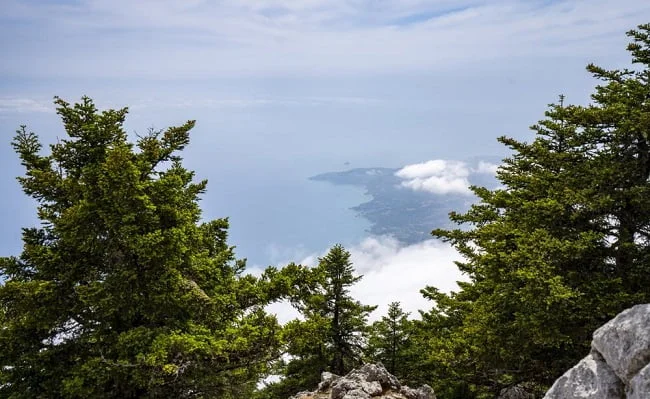 The tallest mountain on Kefalonia crests at 1,628 metres and is inside a National Park.
At an elevation of 700 to 1,200 metres the mountain has a mantle of black pine and Greek fir forest inhabited by semi-wild ponies.
There are five signposted A to B and circular hiking trails in this magical environment, two of which incorporate Megas Soros, the highest summit.
The road most travelled is the 6.5-kilometre Digaleto – Megas Soros trail, which begins a kilometre outside the village of Digaleto and requires around 4.5 hours to reach the summit.
At the peak you'll come a long ridge of bare rock, where you can take a breather and pick out the Ionian Islands and the Peloponnese peninsula.