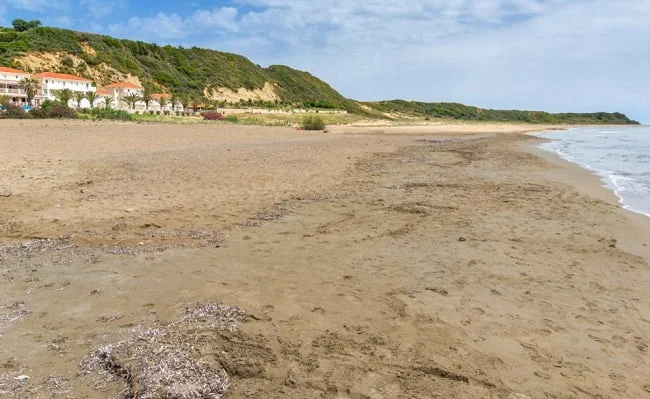 Kefalonia's southernmost beach is a nesting site for the loggerhead turtle, and there are a few signs to heed and markers pointing out the nests.
Apart from that you're free to find a space for yourself on one of the longest sandy beaches on the island.
Kaminia Beach is two kilometres long and has three tavernas so you don't have to go far if you're peckish.
There's a long double row of sun loungers and sun shades, but they're not a necessity on the comfortable sand.
Being open to the wind and sea currents the beach has low, rolling waves, but unlike the deep Myrtos and Petani it has a gentle gradient so smaller children and non-swimmers can still enjoy the water.