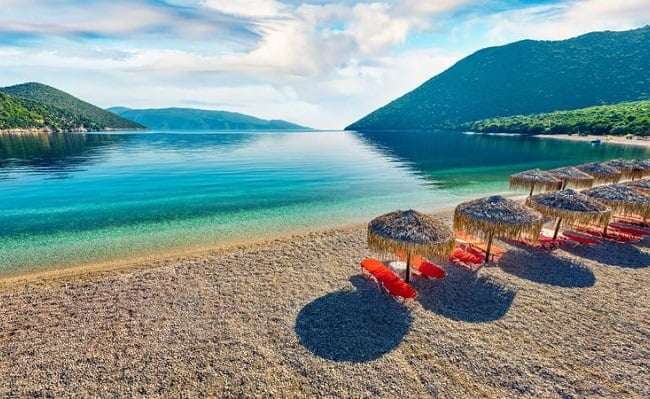 Ten minutes east of Sami, Antisamos is another in Kefalonia's collection of scenic beaches.
Antisamos is in a cove with a backdrop of high hills densely covered in dark green pines and brush.
Awarded the Blue Flag every year, the beach has a satisfying horseshoe shape and white pebbles instead of sand.
Bring a snorkel because the water is perfectly clear and you'll see plenty of colourful fish.
Antisamos shot to fame in 2001 when it appeared in Captain Corelli's Mandolin with Nicolas Cage and Penelope Cruz.
Where it was deserted before there are now three bars and tavernas and sun loungers for added comfort on the pebbly shore.
Scramble up to the 18th-century Monastery of Argilion above the beach's west flank for a marvellous perspective of Antisamos and its dark hills.